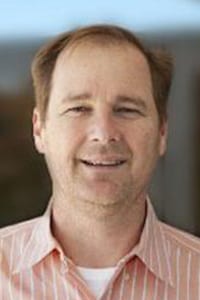 Steven Gustafson
Elder
Steve is a disciple of Jesus, an adopted son of God because of the sacrifice of his elder brother Jesus, who is the Christ. Christ found and began wooing him at a very early age, but it is only later in life that he began to realize the complete redemption of the cross simultaneously washing away the hopeless guilt of his sin. Living in the joy of fellowship with the Father is the continual passion of his heart and he is confident of this very thing that "He who began a good work in you will perfect it until the day of Christ Jesus."
He is married to Melissa, his dearest companion and describes her as God's gift of grace. He has been blessed with two wonderful children who fill his heart with joy by just spending time together.
Steve's vocational work is in the field of industrial air conditioning and he has been in the field for 40 years. He has enjoyed photography for over 40 years and teaches in various workshops and venues as well as the continuing education department at Chattanooga State.
Steven joined New Covenant Fellowship as a single dad in 1998 and was married to Melissa by his dear friend, Dr. Bernie Miller. He has been a member since that time and is currently serving as an elder. His desire is to display the grace and the love to others that has been shown to him by Pastor Miller, the staff, and the congregation of New Covenant.
Address 
 1326 North Moore Road
Chattanooga, TN 37411