Past Events
Events Search and Views Navigation
August 2021


Youth, Children, and Adult Bible study. And be sure to join us before Bible Study at 6:00pm for a free fellowship meal.
Find out more »
October 2021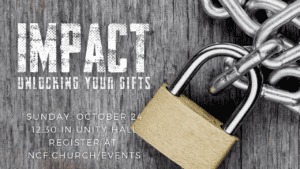 Have you ever felt like God can't use you because you don't have any gifts to bring to the table? WRONG! You are full of untapped potential! Too often we discount the skills that God has blessed us with, but during this brief workshop, we'll help you unlock the skills and abilities that will help you in all aspects of your life. You don't want to miss this! We'll serve a light lunch and even provide food and activities to…
Find out more »
December 2021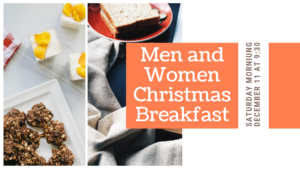 Celebrate the season with good food, good fellowship, and time together at our Men's and Women's Christmas Breakfast!
Find out more »
January 2022

Every week, our worship and praise team leads a band through a blend of contemporary and traditional music that creates a multi-generational worship experience. Pastor Bernie Miller teaches the word in a relatable, easy to understand and follow style full of inspiration and real-life application. Every week we celebrate life's mild stones and experience real community in fellowship. Don't worry, we will not make you say, sign or give a thing. We provide a nursery room and a soundproof 'baby cry room' so…
Find out more »
+ Export Events